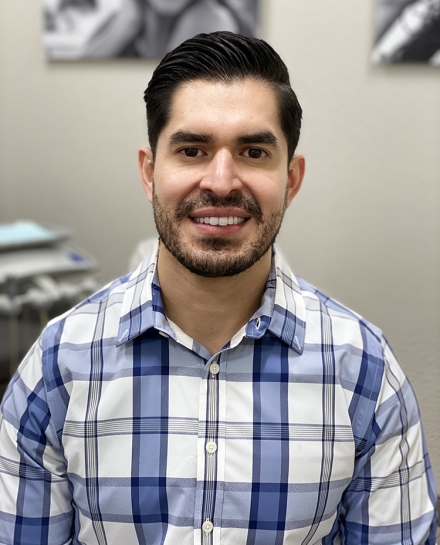 Dentist
Dr. Ernesto Barbosa is a true local of Southern Nevada. He grew up in Overton, Nevada and thereafter moved to Las Vegas to attend UNLV for his undergraduate studies. He graduated from UNLV School of Dental Medicine in 2010 and even after, he continues to attend post graduate courses to provide his patients the best possible dental care.
Dr. Barbosa values his approach in treating and diagnosing each of his patients in that he will provide a complete and thorough exam and patiently listen to his patients' concerns. Afterwards he will discuss his findings and treatment options to the patient in a manner that they will understand so that the optimal results are delivered.
"I strive to always provide the best dental experience possible and will address any concerns you may have. Our office is here to help you in any way we can."
Dr. Barbosa
Member of the American Dental Association, Nevada Dental Association, & Southern Nevada Dental Society.
Have any Questions
Get in Touch